(1) Dental CAD/CAM Crown
Good news for people need white teeth with low price. The public application for the crown treatment using the CAD/CAM resin block was expanded. In conclusion, the crown treatments from the 1st to the 6th position can be covered by the national healthcare program under some condition. The costs would be 6,000 (55US$)-12000Yen (110US$) per crown depending on the position.

The application of CAD/CAM resin block in the public reimbursement was expanded to the large molars under some condition.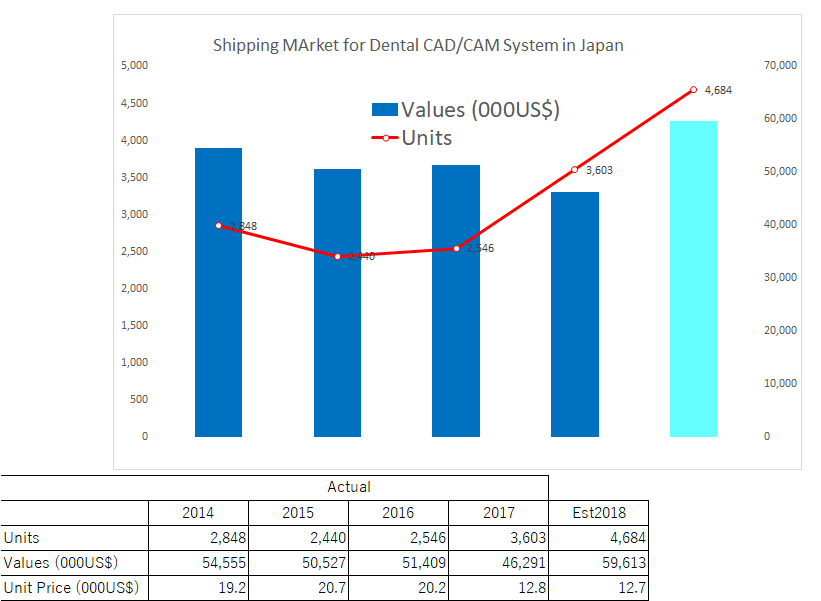 (2) Launched Anti-oxidant Cellar Server VinoLungo in Dec., 2017