CORONA CASES by country on March 30, 2020 (← Click) 

March 30, 2020, 01:26
Here are the recover rates for selected 120 countries and the infection probability per 10,000popuration.
Many of news medias have been focusing just on new infected cases and death cases.
There are many recovered cases everyday by the season's change, government leadership, people' efforts.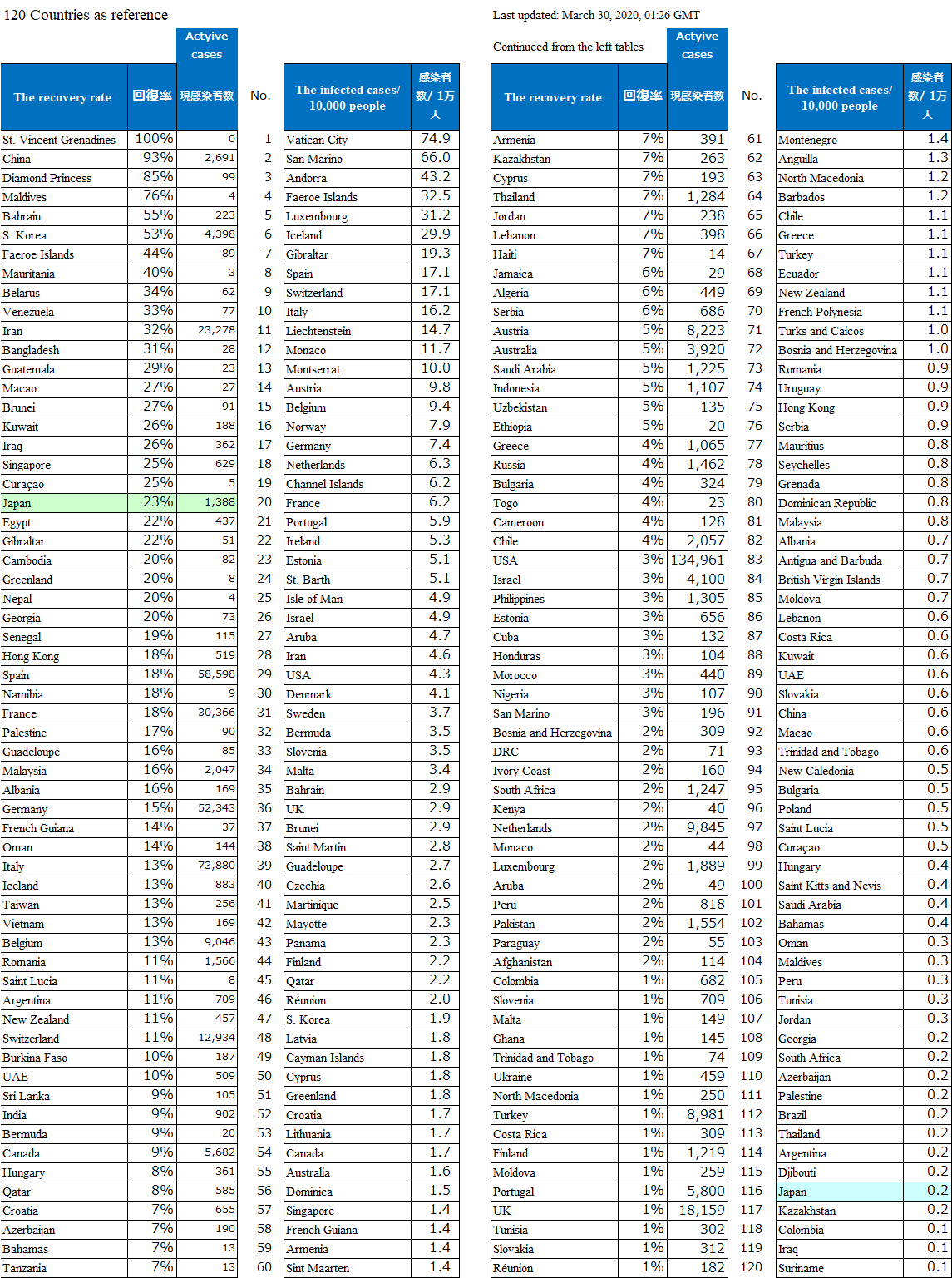 The following market data updated on Nov.4, 2019
Japanese Consumer-related market data  (FREE)
Japanese Medical-related market data (FREE)
Japanese Dental-related market data (FREE)
Japan's medical costs have been sharply growing especially in General Medical Expenditures and Pharmacy dispending with introducing new public treatment and new drugs.