Japanese healthcare related market data are published every month by various public resources, such as MHLW. MIAC, others.  You need to spend a lot of time for the data collection before starting the data analysis.
Valcrep International search and import the data, and input selected data for you every month.
We are very happy if you could reduce your data collection time by our agent service.   
【FREE- Japanese Healthcare related Market Data in Annual Average】
The following market data updated on Dec. 17, 2022. 
Japanese Consumer-related market data  (FREE)
Japanese Medical-related market data (FREE)
Japanese Dental-related market data (FREE)
The monthly raw data as below for each market are available.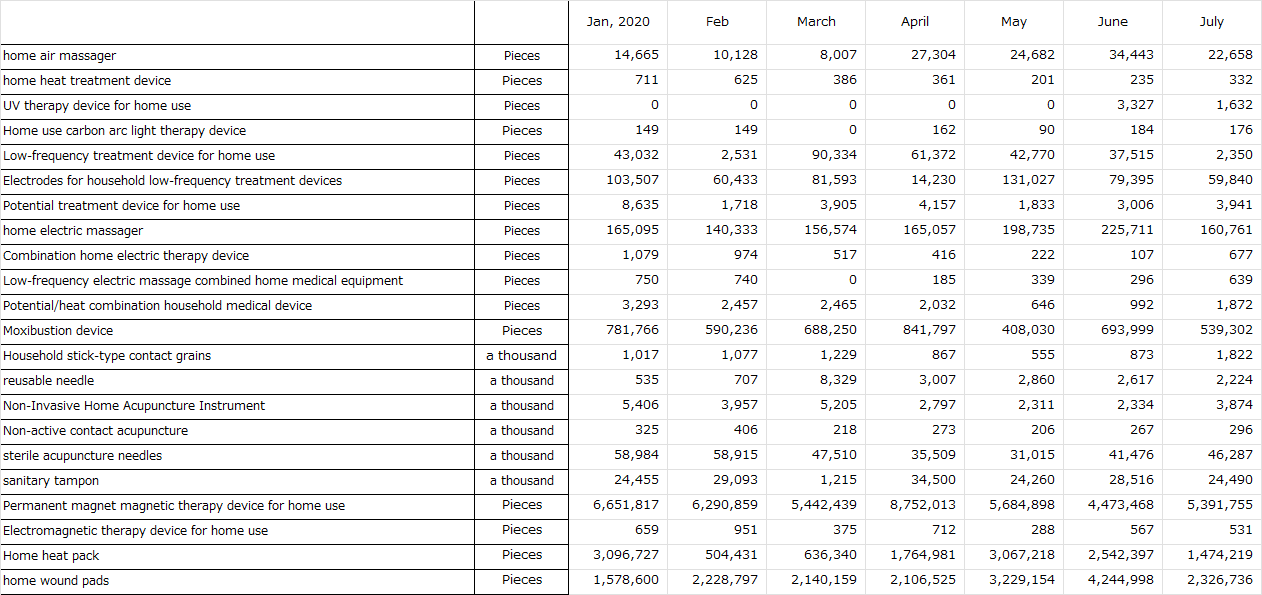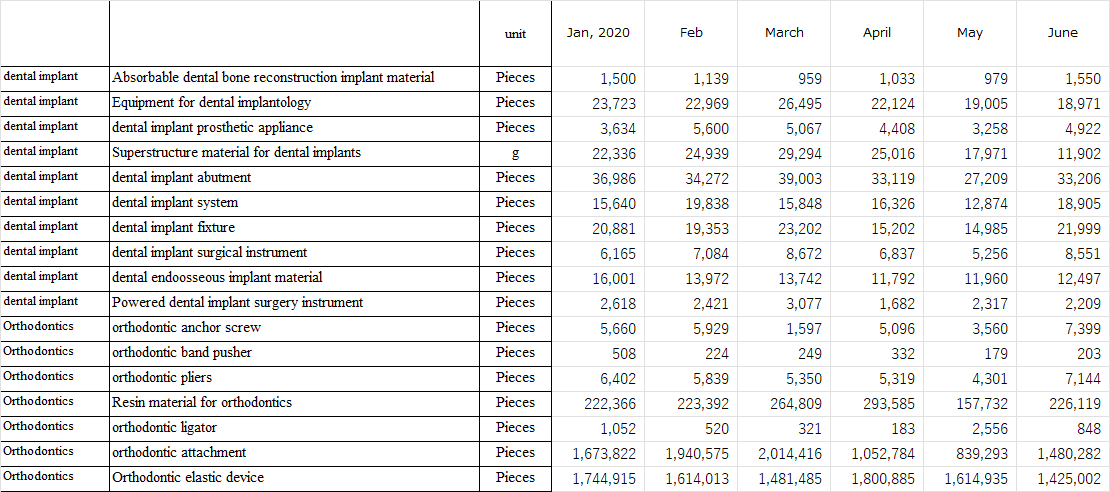 We will highly appreciated it if some of you donates 1,000Yen (appx US 7.7$) to our data agent servises.
The contributers will receive "the file adress" on Google site within 12hrs, then can access & download all the monthly raw data, more than 200,000 data, until the end of the next month in addition to the annual average data above.
(1) Sending 1,000YEN at info@lungo.click via PayPal. 
If you want to receive the site adress at different mail adress from the PayPal,  please let us know your mail adress to info@lungo.click with Re "paid for the data".  
Or
(2) You can access the net shopping site (but mostly in Japanese) at Monthly raw data for a long period in each subject are  available with CSV format .
We will highly appreciate it if you support our5 activities. 
---
Valcrep International have just started the business consulting works mainly for Medical Devices, IVD, Dental materials. 
Please contact to info@valcrep.com with the following information.
your name
your mail adress
occupation
what you need us to do    
Please contact to info@valcrep.com.